Rolls Royce Phantom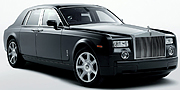 Refined and Defined:
Designed without compromise, Phantom is the result of complete creative and engineering freedom. Created with the desire to build the best car in the world. Phantom combines its compelling presence with design cues that are unmistakably Rolls-Royce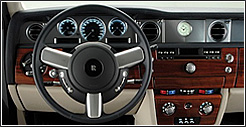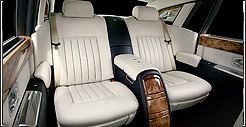 Details:
Threatre Confriguration with 12" Screens
Rear Glass Cabinet
Leather interior
CD/DVD entertainment system
iPod adaptable surround sound

Individual Vehicle Details
Click on a link below for more indepth information and photos of our fleet.