Welcome to Miami Limo Coach Florida
This Bus is perfect for 25 to 50 people

[URIS id=131]
This Bus is perfect for 25 to 50 people
This Bus is perfect for 10 to 35 people
Luxury Party Bus Rental in Miami | Miami Limo Coach
When you have a special occasion to celebrate, treat yourself and your friends with a luxury party bus rental from Miami Limo Coach. Show up in style to your party or event in a luxury party bus. We have the most exclusive rides in town.
The party begins when you get on. Our party buses have state of the art sound systems and laser light shows that captivate everyone on board. The plush seats provide a comfy luxurious riding experience for everyone. You have never experienced anything like this before.
There's no better way to celebrate than on an exclusive party bus from our fleet. When you're out, you don't have to worry about a thing. With Miami Limo Coach, you will have a prompt, courteous, safe driver take you wherever you wish. Coordinating meeting on the town, bar hopping, and figuring out how you're getting home after a long night is a thing of the past. Arrive together, leave together (or try to at least). All you have to do is sit back, relax, and enjoy the ride.
When you are looking for the transportation experience of a lifetime, call Miami Limo Coach. We are the most exclusive party bus rental company in South Florida.
The features on the Party bus rental have seating arrangements and lots and lots of new and unique features that are certain to attack all your five senses. From Laser light shows, Pole dances, DJ, Sound system, Lights, Seating, washrooms etc. to anything and everything that your heart desires for your party, we have it in our party bus rental. Our Party bus rental or coaches features 16 screen video wall, 10 crown club amplifiers totalling 35,000 watts of pure power, 40 JBL club speakers, 2 smoke machines, 2 high-end lasers, 10 intelligent light fixtures, 4 granite bars with 8 champagne buckets, seats for 32 comfortably and for 50 max, 10 1/2 feet ceilings for that night-club feeling, extensive digital music video library, concerts on-board, host, bartender, sound and light engineer etc. We are also open for corporate bookings.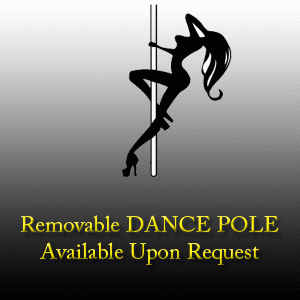 Deposits are non-refundable
All deposits and sales are final
If cancellation is done 7 days prior to the event a credit in the amount of the deposit will be available to you for a future event. Your credit will not expire .